You've found the ideal image to use on your website or blog, but by the time you've uploaded the pic, you notice something alarming.
The background of the once-perfect image clashes with your website design – big time.
Thankfully, you won't need to worry about such trivial things any longer: Zyro's AI Image Background Remover is here to help. 🎉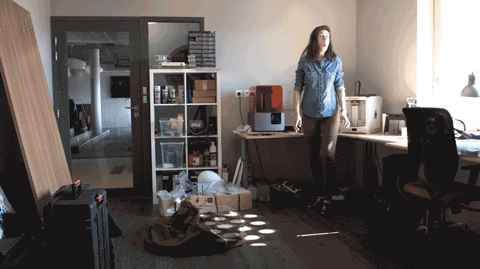 Hide any background
As the name suggests, we've harnessed artificial intelligence to do the heavy lifting.
First, you need to have an image that has a background that you want to remove.
The rest is easier than making a cup of coffee:
Simply upload the image to the tool
The AI will remove the background
Download the background-less image
And just like that, you'll be able to use your favorite images with newfound freedom.
But, what's the big deal?
In the past, if you wanted images with transparent or particular backgrounds, you either had to have some serious Photoshop skills or a big enough budget to organize a photoshoot with the right backdrop.
No matter which way you look at it, both options sound far-fetched. And, for an eCommerce novice, this usually meant forking out the cash and the time to learn the basics of product photography.
But now, all of those bad backgrounds of otherwise great pictures are a thing of the past.
Bloggers, online shopkeepers, and other online enterprises can use our free tool and get the job done.
Our favorite uses for the tool
We asked around, and the Zyro crew agreed that the AI Image Background Remover is particularly useful for:
eCommerce product photos. Don't distract your customers with the background. Instead, make them focus on what really matters. Removing the backdrop will make your product photography will look unified, clean, and professional.
Marketing photos. Fit your photos in any flyer, leaflet, or banner.
Logos. If you don't have a transparent version of your logo, you're limiting yourself and your brand.
Staff photos. Whether it's for ID badges or a staff web page, removing the background helps to put everyone's photos on the same line.
One-click editing solution
Using the AI Image Remover is a walk in the park.
First, you upload the image to the tool.
Once the AI has seen the image, it will analyze it and identify the background that should be removed.
You need to merely tell the computer that it has correctly identified the background, and then, with a click of your mouse, your image is ready to go.
And the best part: the AI Image Background Remover is completely free to use.
You don't have to have a Zyro plan or pay a fee – plus, you can remove the background of as many images as you want.
Happy editing!