You've decided what you'll be writing blog posts about, and you even went that extra mile to snoop around the most popular blogs – I mean, who wouldn't do some solid market research, right?
There's just one thing standing in your way.
You're not quite sure how to start blogging.
Take our word for it: the most important part here is to NOT become yet another blogger.
So, here are our 17 blogging tips for beginners detailing how you can become a rockstar blogger and create a brand that stands out.
1. Make friends with robots
It's so 2016 to not use artificial intelligence (AI) to automate your work (and life).
That includes writing blog posts.
For example, rather than settling for a mediocre blog title, you should use a blogging platform that has the AI tools to write catchy headlines for you.
Not only will your blog titles be memorable and fun, but you will also save time when you create content. Score.
2. Don't be a generalist
One sure way to become an ordinary (and boring) blogger is to not have your own niche.
While your mom will want to hear about everything and anything you've been up to, your readers won't.
If you're serious about growing your blog, writing about vastly different topics won't build a loyal fanbase, nor will it score you returning visitors.
Instead, pick a topic you're passionate about and plan your content around that topic.
This way, you'll get other hobbyists and enthusiasts to return to your blog, hungry for some more.
3. Be consistent
All great things take time – your blog won't break the internet the day you launch it.
As long as you have a consistent blogging schedule, quality content, and work on building awareness about your blog, you will see a steady increase in traffic.
Plan ahead, keep a list of potential blog ideas handy, and write blog posts when inspiration strikes.
This way, you only have to check that whatever you've written makes sense, add some pictures, and press 'publish'.
4. Own it on Google
Push your blog to the top of the search results with a solid search engine optimization (SEO) strategy.
Organic search results don't just happen overnight but don't get discouraged.
You'll get far by understanding how search intent works with these basic on-page SEO principles:
Use relevant keywords. Use keywords that are related to your content and respond to particular search intent. Google aims to offer people search results that best answer a search intent (an answer to a question, for example), so you want to target the right keywords. A keyword research tool like Ahrefs or Moz can help to get you started.
Image alt tags. This is one of those on-page SEO tasks that might seem unimportant, but Google takes the descriptions of your images very seriously. Make sure you're naming the image file correctly and describing the image well in your tags.
Format your headings properly. It does matter how you format your blog posts, so make sure you're formatting your headings properly to help Google navigate your content correctly.
Only one H1 on any page. Your H1 should include your keyword and be used exactly once in an entire blog post.
Get others to link to your blog. The more external links you have to your blog post, the better Google will consider your content to be. Backlinks are powerful, both in the eyes of search engines and your wider niche community.
Meta lengths of your blog post. Pay attention to the lengths of your meta title and meta description – double-check them on Serpsim. Too short or too long, and you'll hurt your search engine rankings.
5. Engage with your readers
No man is an island.
For your blog to be successful, you should shower your readers with love and attention.
New bloggers can get so carried away in churning out new content they forget to interact with their readers.
And nothing pushes people away from your website better than giving them the cold shoulder treatment.
Make sure you're:
Replying to blog comments
Hosting reader competitions
Organizing live streams on social media sites
Creating dedicated Facebook groups
Engaging the right online communities
And more – get creative
Get your readers to engage with the content you're producing by running polls.
Not only will it help you understand what content they enjoy the most, but it will also help them remember your blog.
You could even consider setting up a live chat on your blog so that you can answer all questions as they arise.
6. Try out affiliate marketing
The most successful blogs run affiliate marketing campaigns.
And for a good reason: the moment you can monetize your blog, you are one step closer to being able to live off the fruits of your labor.
All you're doing is placing your affiliate link in your blog post with a call to action for your readers.
But you shouldn't accept just any old affiliate campaign.
Keep things real and only accept partnerships that are a natural fit.
If you blog about gardening, don't suddenly publish a post on the top 20 motorcycle trends.
You'll lose your user's trust immediately.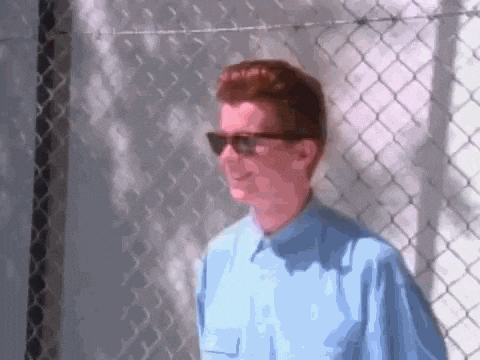 7. Less text, more media
Would you want to read a wall of text? No one does, no matter how good it is.
Liven your blog up with pictures, videos, or maybe even GIFs if you're adventurous.
Considering that half of the internet users browse on a mobile device, make the formatting of your blogs easy to skim on smaller screens – including your call to action buttons and banners.
Use bullet points, bold text, and even emojis to make your text an interesting read. 👍
8. Never copy-paste blog posts
This one is really a no-brainer.
Google hates duplicate content and no one really needs a legal battle due to copyright violations anyway.
Blatantly copying the work of others and passing it off as your own will lead to your swift downfall. When in doubt, use a free tool like PrePostSEO's Plagiarism Checker to keep your mind at ease.
Make sure you always link to your sources and use your own words in your blog posts.
You'll build trust with your audience and with the search engines.
9. Create a brand
You should treat your blog with the same seriousness as you would a business if you ever plan on monetizing it.
So, how do other people see your blog?
Pay attention to how your blog looks and sounds.
And use the same color palette and illustrations on your social media channels and in your newsletters to slowly build a brand behind your blog.
Not only will you be taken more seriously, but you might also score better advertising deals and make some money in the process.
10. Try out social media marketing
Here's the deal: people like to consume content over social media.
It seems like a given, but so many new bloggers neglect social networks, and as a result, nobody sees their blog posts.
Starting out is easy, too – if you don't yet have the budget to run paid ads, you can create your own business profiles on platforms like Facebook and Instagram.
Top blogging tools also let you implement tracking pixels to your blog so that you can track closely what kind of content or ads bring in the most readers.
Not only will you be able to directly engage with your audience, but social channels can help you drive traffic to your website, and reach the right kind of people.
Just remember to include a call to action and a link to a relevant blog post in your social posts.
11. Build your own email list
You'd be surprised at the power a bunch of email addresses can have on your blog traffic.
Email marketing is useful for a few reasons, mainly because you can:
Promote your blog posts to readers who are already interested in your blog
Share behind-the-scenes material with your audience
Engage with your readers in a more personal way
Add a nifty email subscription box in your blog's footer, and make sure to promote it at regular intervals both in your blog posts as well as on your socials.
Offering a perk, like access to a subscriber-only article or mini-eBook, makes people more likely to give you their email address.
Just make sure you're collecting your email subscribers' consent in a transparent way. Nobody likes to get spammed with emails they didn't sign up for, right?
12. Monitor your blog with webmaster tools
Most blogging experts will agree that anytime you're starting a new blog or a website, you should keep an eye on it with tools like Google Analytics.
That way, you'll have a clear idea of the number of people that visit your blog every day, where they come from, and whether they ever return to your content.
And here's the good news: with the right blogging platform, you can install Google Analytics to your own blog in a matter of moments.
It might feel like a chore, but knowing which marketing channels, for example, work best for your niche, is useful.
13. Focus on great content
There's no way to succeed as a blogger if you're just churning out content that's poorly written and misleading.
So steer away from clickbait-y titles and posts that offer nothing to the reader – if your visitors wanted to read the Daily Mail, they wouldn't be on your website.
Take your time with your blog posts: make sure you always read what you've written with fresh eyes, preferably the day after.
Or, if you have the budget, hire an external editor or proofreader to look over your copy before you publish it.
14. Choose an easy domain name
You need a domain that's easy to remember, easy to spell, and easy to say.
And preferably one that you can also use as your social media handle.
Once you have a domain, it will be easier to build your blog into a brand.
Plus, you won't have to worry about people heading to the wrong website, because they remembered your blog's name wrong.
15. Have reliable web hosting
Let's get real for a moment: investing in reliable web hosting is probably one of the most underrated blogging tips.
But you don't need to be a web design expert to understand that having a website that's only accessible for a few hours a day won't cut it if you're serious about SEO.
So, when you're picking your blogging platform, pay attention to all things hosting.
Ask yourself these questions:
Is hosting included, or do I need to get an external provider?
Is there an uptime guarantee? If not, how long will your website be down every day/week?
Where are the hosting servers located?
Because the truth is that no matter how high-speed internet access you have, if your hosting is lousy, your blog will take ages to load. And nobody will stick around waiting for each blog post to load up like it's 2001.
16. Don't underestimate the power of a guest blog post
Do you follow any particular people online?
Guest posting is a great way of tapping into a new audience and making them aware of your new blog.
Reach out to websites and blogs that share a similar niche as you do.
Because you'll have plenty of things in common with these types of websites, you'll also have better chances of retaining some of the traffic you'll get through this type of third-party exposure.
Some websites and blogs might ask for a publishing fee, but if you have already some monthly traffic on your website, you might be able to negotiate a trade – you get to publish a post on their website, and vice versa.
17. Learn the ins and outs of digital marketing
We live in a time where you can find almost every single resource you need to become a successful blogger online.
Look out for different articles written by expert bloggers: understand their story and how they started their blogging journey.
With any luck, they'll give you a snapshot of their digital marketing strategy and some tips on how to get going.
There's plenty of resources one Google search away, too – check out places like Moz, Ahrefs, and WebFX.
Blogging FAQ
Starting to blog might seem as simple as signing up with a free blogging platform like WordPress, picking a WordPress theme, and writing away.
But if you're serious about your blog, you want to try and get it right the first time around.
That's why we've compiled the most frequently asked questions about how to blog in style.
How to start writing blog posts in 2022 (that are profitable)
Getting started with blogging is faster and easier than you think.
You need to do the following to build a solid foundation for yourself:
1. Pick your niche
If you want to create content and run a successful blog, you need a niche.
Your niche, or your particular perspective or focus on a certain topic, will help you position yourself within the already saturated blogging scene and attract a dedicated target audience.
So rather than blogging about all things food, you should focus on a particular cuisine (Japanese, Italian, Korean, Thai, you name it).
Or, if you run a travel blog, maybe you want to focus on a certain way of traveling (backpacking, long-haul flights, cross-country train journeys, and so on). Similarly, your business blog should focus on one aspect of the business world (marketing, sales, HR, leadership skills, and so on) to be successful.
The point is to stand out, be memorable, and have something that all the other bloggers don't have. Because chances are that the broader topic you're thinking of – that blog exists already.
2. Think about your tone and voice
If you want to become a successful blogger, you need to take some time to think about how you sound to your readers.
Like branding a business, you want to have a clear idea of how your audience sees your blog.
An urban explorer would speak to their audience in a different voice compared to a business professional commenting on the stock market.
You can write a few different drafts of potential blog posts and see which one your friends and family (or any other focus group for the matter) finds most appealing. There's no shame in doing some interesting research into other blogs and seeing what they sound like.
The goal is to find a voice that suits your blog the best.
3. Pick your platform
Next, you need to choose your blogging platform.
You can:
Code your own website. But it will cost you a lot and take a while to get up and running.
Use a content management system (CMS) like WordPress. Free blogging platforms like WordPress may seem like a top deal – after all, many popular blogs run on WordPress. With a CMS, you won't have to worry about things like web hosting, but you won't have full control over your website or blog, either.
Use a website builder. Probably the easiest option for newcomers: you can get started by just picking a ready-made template, customizing it, and launching your creation for the whole world to see.
To know which option suits you best, write down the most important functions that you're looking for in your ideal platform.
Others might have the budget to spend on hiring a web designer, while others might just prefer the hands-on approach of a website builder like Zyro.
4. Create an editorial calendar
Once you've got your blog online and ready for action, it's time to take some time to create a plan for the types of content you want to be posting and writing about.
Start by creating a list of topic ideas: if you're a fashion blogger, think about what you could be writing about.
You could cover seasonal trends, fashion weeks, go into detail about the history of the big fashion houses, and create profile articles on new up-and-coming designers.
Once you have enough ideas, you can start fleshing out the details: will you cover monthly or quarterly trends, which types of designers will you focus on profiling, which fashion weeks will you give special attention to, and so on.
5. Come up with a marketing strategy for your blogging website
You can market your blog in countless different ways.
For those with some money to spare, you can pay for advertising space on various other websites and social media platforms, and collaborate with influencers.
You can consider creating a content marketing and on-page SEO strategy, creating content around particular keywords to attract organic traffic to your website from the likes of Google.
Or feel free to launch your own social media accounts and engage with your readers more directly.
If you're not sure how to get started, there are plenty of resources and articles online for free. Or just study closely what other blogs do, and copy with pride.
6. Network with other bloggers
The best way to learn the blogging ropes is by getting to know other bloggers and experts in your niche.
Join Facebook groups and similar online communities on professional networking platforms like LinkedIn to meet like-minded people working in your field.
It's also not a bad idea to join marketing events and conferences in your area for new insights and ideas.
Don't be afraid to mingle and ask questions – sometimes you can get priceless advice and even blogging tips by inviting a fellow blogger out for lunch.
7. Start monetizing your organic traffic
Once you've hit the ground running, and are seeing some monthly readers on your website, it's time to start monetizing that organic search traffic.
You can start by joining affiliate marketing programs or by running banner ads.
If you're collecting the email addresses of your audience, it's not a bad idea to create downloadable articles and short eBooks on your niche – with a price tag, of course.
Is blogging easy?
That depends on how you look at it.
If you've got a passion for your niche, and you enjoy writing and creating blog content around that topic of interest, you'll probably have an easier time than forcefully blogging about something that you're not interested in in the first place.
But, monetizing a brand new blog won't happen overnight. Keep in mind that in order to make it a full-time gig, you need to be willing to put in the hard work.
Be consistent, patient, and most importantly – keep writing.
While you most likely won't blow up right away, once you make blogging a habit, people will eventually notice your website.
How do bloggers get paid?
In the early 2000s, to make money writing meant working in publishing.
But not anymore – some of the blogs founded in the early to mid-2000s are now multi-million dollar businesses.
While building a business of that scale takes a lot of time, effort, and hard work, it's not that hard to make blogging a profitable side gig.
Ads
You've probably seen plenty of ads on the internet in your time.
Whether it's banner ads on a website or social media, or ad space in an email newsletter, many blogs earn a good few dollars by displaying ads.
Usually, you can start running banner ads on your website either by negotiating deals with companies directly or by using an ad network.
Since you get paid per click or the sale, ads help you turn a profit on your monthly visitor traffic.
Use networks like Google Adsense, Yahoo! Publisher Network, or ShopSense to get started.
Affiliate marketing
Affiliate marketing is based on you sending more traffic to a third-party website and getting paid a commission per each sale that you help to generate.
Let's say you're a home decor enthusiast and you've based your blogging niche around interior design.
If you were to become an affiliate partner with the likes of IKEA, you'd feature IKEA products in a post about your favorite dining tables. Anytime someone would click on the IKEA links and end up buying the dining table, you'd get a commission based on the sale amount.
Just make sure that the affiliate programs and campaigns you run suit your blogging niche. Otherwise, you might make your readers angry and risk losing them.
So choose wisely.
Merchandise
Especially if you're building a brand around your website, creating branded merchandise can be highly profitable.
Many online influencers have launched their own clothing lines with dropshipping companies, making the whole eCommerce process easy to manage.
Just make sure you have a clear idea of the true costs of creating products for sale.
If you're not careful, you'll risk operating on a loss, and nobody wants that.
Membership club
Sometimes there's a good reason why some content is behind a paywall.
Creating a membership or a VIP club for your most loyal readers gives your audience access to premium content, and generates you some cash.
Your premium content could be VIP-only posts, an in-depth article on hot topics in your field, or an eBook if you're really into writing.
Consider creating an email list of all your paid members – nothing's quite as exclusive as sending your VIP members special updates or news, directly to their inboxes.
Guest posts
Many websites and blogs charge a publishing fee for a guest post.
And if your content marketing strategy already helps you drive traffic to your blog and are starting to get noticed, you should do it too.
While you want to write guest posts from an SEO perspective, it's also a door to monetizing your website.
Remember to make sure your guest writers are sharing an interesting story or writing about topics that suit your blogging niche.
Otherwise, the whole post will look out of place in the middle of your other content.
What are the biggest mistakes in blogging?
Everyone makes mistakes and most starting bloggers get at least a few things wrong at the start.
Thankfully, the better informed you are, the easier it will be to avoid these novice blogger mistakes.
1. Lack of consistency
We can't address the importance of a niche enough: if you're not consistent in your writing, you won't get far.
So rather than writing about everything and anything, try to link your ideas back to your niche.
If you're a food blogger, your readers won't expect to read about your favorite car models.
It's more likely that they'll be keen on hearing your predictions for this year's top ice cream flavors, instead.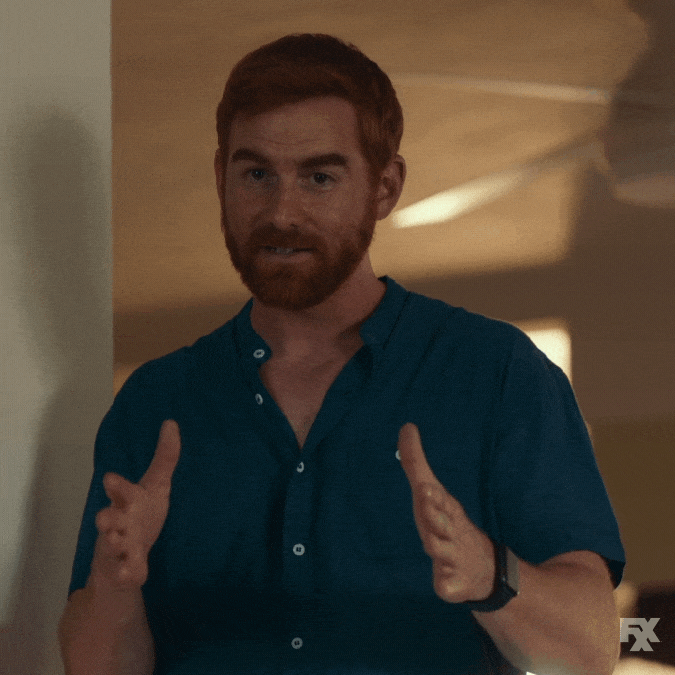 2. Aiming to constantly go viral
Nothing makes readers more annoyed than constant click-bait articles that offer no substance whatsoever.
So rather than aiming to constantly get picked up by viral news websites or blowing up on Facebook, aim for building credibility.
You'll look trustworthy and like you know what you're talking about.
3. Not capturing leads
A lead is a fancy sales term that refers to people who are showing interest in your blog, or who could be potentially interested in reading what you've got to say.
Many bloggers fail to ask their visitors for the basic information (like the name, email address, and other data) – and are unable to keep in touch with these people.
It's worth taking the time to build an email list and letting those visitors know what you've been up to lately.
After all, they already visited your website in the past and liked what they saw enough to leave their contact details.
4. Not creating longer content
Writing doesn't come naturally to everyone, and that's okay.
But you really should be focusing on creating longer content pieces, because it will help your SEO rankings.
So don't settle for a post under 1000 words – according to Neil Pate, founder of the SEO tool Ubersuggest, you should back your arguments up with data.
And never assume that your readers know what you mean: you should give them tips and actionable advice on whatever you're talking about.
5. Not staying on top of your niche
You can't become a thought leader if you're not aware of what's currently happening within your niche.
Inspiring online readers means delivering unique content backed up by real research – and if you're talking about yesterday's news, your readership will soon abandon ship.
That's why you should pick a niche you're passionate about and can commit to. Because chances are that you'll be writing content for that topic for a while.
6. Optin for a WordPress blog 'just because everyone else is'
WordPress is a good platform for many bloggers. After all, WordPress users dominate the blogging sphere, and there are hundreds and hundreds of WordPress themes to choose from.
But for an absolute beginner, WordPress can pose quite the learning curve. That's why it's important to dot down all the features you need in a platform before you start building your blog.
That way, you'll avoid going for something way too complex for your needs. With a website builder like Zyro, for example, even beginners can get their blogs published in a matter of minutes.
What should I look for in a blogging platform?
That depends on your needs and goals. Broadly speaking, a good platform:
Hasn't got a too steep learning curve. Your chosen platform should fit your current level of technical expertise. If you're native in HTML and CSS, fixing up a custom-coded website template is probably easy. But a novice might appreciate a drag-and-drop website builder interface.
Has the blogging features you need. From scheduling posts to having multiple editors, your chosen platform should come with the features you need in your everyday life. Got outsider contributors who need their own publishing accounts? Don't go for a platform that only allows single user editing per account.
Fits your budget. You should be realistic about how much you can afford to pay for your blog every month. Website builders usually have a fixed monthly fee, but with a CMS or a custom-built website, you might end up with hidden costs you didn't budget for in the first place.
Become the next extraordinary blogger
The worst thing you can do when starting a blog is to become a copy of dozens of other blogs.
Make yours stand out for all the right reasons – be bold and be daring.
And don't forget to give your niche a lot of thought; the right target audience will always return for high-quality content.
The sooner you start, the quicker you'll start seeing the results.
Check out the new Zyro blogging tools and get going.