Welcome back to the Complete Beginner's Guide to eCommerce.
Up until now, I've worked on:
And now, it's time to dive into the world of branding and design.
In today's episode of the Complete Beginner's Guide to eCommerce, I'll have a look at logos, colors, fonts, and tone for CrewCase – my new online business.
Why should I bother with branding 🤷
To be completely honest, if you asked me to define the word 'brand' on the spot, I'd mumble something about Apple and Coca-Cola, then try to change the subject.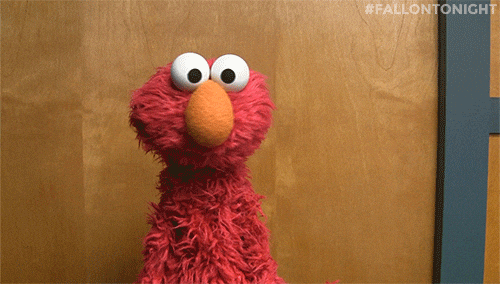 'Build a brand' is a phrase that gets thrown around on pretty much every online business blog these days.
The problem with it? Many of us don't even think twice about what it actually means.
Spoiler alert – it's a very important concept, especially in the world of business.
I stumbled upon branding almost accidentally, if I'm honest with you.
Initially, I just wanted to create a logo that I could use on my CrewCase packaging.
I thought it'd look cool: who doesn't like to get creative and spend an afternoon looking at iconic logo designs?
While I was looking for logo inspiration, I stumbled upon an interesting read on how to build a brand and why it's important.
To launch and build up CrewCase to become a profitable business, I needed to get noticed. For that, a brand strategy was needed.
Turns out, actively building a brand for your business is beneficial for more than one reason:
It helps you build trust with your audience. Having a clear and consistent message makes your business seem professional and trustworthy.
It makes it easier for consumers to recognize your business. I mean, this is a given – the more McDonald's billboards and TV ads you see, the more likely you are to remember the Big Mac deal when you're hungry.
It helps you to stand out from the crowd. Just having an awesome business idea isn't enough – you need to market it to a wider audience, too.
Armed with this newfound knowledge, I was ready to start creating my first-ever brand.
My a basic brand outline 🧑‍🎨
I had my notebooks ready and after consulting my best friend – Mr Google (or is it a lady?) – I had a few action points I wanted to get covered in my brand outline.
Creating a logo was the centerpiece of my branding. Then, I'd decide on the colors and fonts to use on my website, online store and other marketing collateral, and think a little about my brand's voice too.
Logo
While I had all the enthusiasm and a 'can do' attitude, I'm by no means a graphic designer.
So, after spending an hour trying to sketch a decent looking logo by hand (and failing), I thought there must be an easier way to get around this.
And indeed, Zyro's AI team had launched their Logo Maker, a tool that could generate a logo for me in just a minute.
Because, you know, the future belongs to robots and I don't have all day to resize random icons and making them work for not just websites, but offline too.
So, here are some of the suggestions that AI Logo Generator had come up with.
After the AI had given me some general ideas for the type of logo I wanted to have, I got to choose the color and the shape of the final result.
And frankly, I was quite chuffed with the logo that I generated – CrewCase was starting to take actual shape.
Color palette
OK, logo – check.
And, thanks to the logo maker, I now had a bit of an idea as to what colors I wanted to use in my branding.
I really liked the two shades of blue that the AI had given me.
I wanted to use a color shade generator to build a color palette, and it required me to know the HTML codes for the colors.
To be as exact as possible, I decided to use an online color picker tool to get the HTML codes of the colors.
I found a pretty basic and easy-to-use color picker tool online. All it took was uploading my logo to the website and clicking on the two color shades that I wanted to use.
And voila – I had the exact code of my logo colors.
Next, I headed to the Tint and Shade Generator. I wanted to use my logo's two main shades of blue to get some inspiration for all of the shades of colors I could use for CrewCase.
After generating my tints and shades, I felt almost like I was shopping for paint for my living room.
I decided to pick two main colors and two lighter ones – always a good idea for primary and secondary website elements.
That way, I could create a more dynamic look for my store and even jazz up my marketing material, if I wanted to.
But I wasn't done yet.
According to my homework, I should also have an accent color or two that would stand out from the main branding and catch the visitors' attention.
That way, I could use a standout color in CTA buttons and sales banners.
So, I grabbed my two main colors and put them through an opposite color tool. Yup, there really is a tool for anything these days.
And I got some interesting results.
I didn't like the brown, if I'm honest, but the orange was nice.
Finally, CrewCase had a complete color palette – major win.
Fonts
Fonts are a really important part of one's brand identity too. So, I wanted to look at the typefaces and fonts I should be using.
I had read a little bit about web-safe fonts, and frankly, I didn't have a budget to buy a license to use a custom font family.
So I decided to check what was up with the font – Montserrat – that was used in my logo.
Google Fonts turned out to be useful when it came to typography: I was able to download the whole Montserrat font family in just a couple of clicks.
And the best thing was that Montserrat was free to use, so I didn't have to worry about any licenses or issues with using a font that some computers or devices couldn't read.
So, to recap, when you pick your own font, make sure you can legally use it and that it works on as many devices and browsers as possible.
Voice
Last, but not least, my branding research was telling me to think about the voice and tone of my brand.
To be honest, it sounded very abstract, but when I started looking at different companies on social media, I started to get the idea.
Some accounts were pretty tongue-in-cheek, like KFC on Valentine's Day:
According to my research, there were a few questions that would help me figure out my brand voice.
I had to ask myself:
Which adjectives best describe my brand?
CrewCase is modern, convenient, and innovative.
My business idea aims to make the lives of HR departments at IT companies easier and help them engage their remote teams better.
I wanted to create a business that would be reliable, yet approachable.
If my brand was a character, what kind of a character would it be?
I saw CrewCase as a fun and down-to-earth working professional, who wanted to have a solid work-life balance.
It's also important for CrewCase to meet his colleagues on a more human level. Rather than constantly talking about performance and numbers, he would want to get to know them as friends.
Which platforms will my brand use to communicate with my customers?
Since I didn't have much of a budget to spend on paid advertising (although billboard and radio ads are the stuff that dreams are made of – for me), I was planning on using social media and email marketing to talk with my audience.
Neither emails or Facebook would require super formal language, so CrewCase could sound more down to earth and informal, without being too casual.
Next week: We're (finally) building an online store 🏪
The wait has been worthwhile.
Now that CrewCase has both a solid business plan and a clear brand identity, I'm ready to start tinkering around with an eCommerce platform.
Next week, I will finally be building my very own online store and getting ready for my first sale ever.
Happy days!