My store has been up and running for a while now and I have slowly found my bearings.
So many people seem to think that having a side gig is so time-consuming that you hardly ever sleep, never mind have a social life.
But my experience was quite the opposite. Sure, it took some time to adjust to my new life as a business owner, but the day-to-day really wasn't as bad as some people made it sound like.
My new morning routine 🌅
My mornings have looked the same for as long as I remember.
I'd wake up to my alarm, and snooze the clock until I'd really have to get up.
The time between turning the coffee machine on and looking presentable would average 30-45 minutes. And then it was time to rush to the commuter train – can't be late!
Well, how different things look now.
Ever since Zyro switched to remote work at the beginning of this year, life is definitely less rushed. But, with an online business to juggle on the side, I found myself starting my days earlier and ending them later.
Most mornings, I was greeted with a few newsletters and a handful of replies to older emails, as well as a few new orders.
Once I'd sorted through my inbox and replied to the most urgent queries, I'd move onto Facebook and my store's backend.
There were usually a few comments or reactions to previous posts on Facebook, and I liked to just check that everything was running smoothly – both on social media as well as on my store.
If I was planning on launching a new blog post on the website, or a new marketing campaign on social media, I'd take some time to write up my copy and create a few goals for the task at hand.
I had set myself a goal to get 10,000 monthly visitors to my blog from search and social media traffic.
That's why I took my time to analyze the social media posts that got the most and the least engagement, and monitored things like the number of spam or bot comments I got on my blog posts.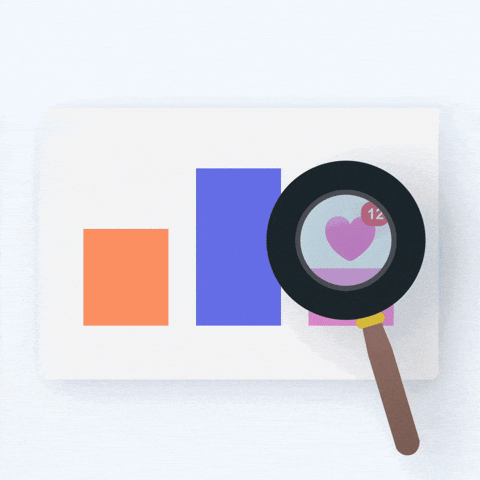 Some days I had calls with my suppliers, and other days I'd have to sort out a last-minute order for a fussy client.
And this was the best thing – running my own business truly was that I was in charge and no two days were the same.
Plus, I was learning a lot about the world of business and online selling every single day.
Finding time to network 🧑‍💼
One thing that quickly became clear to me was the power of networking.
My first client recommended me to one of their business partners, who in turn talked to their suppliers, and suddenly I was chatting with what felt like half of the businesses in Sheffield.
People talk, and I wanted them to say good things about my online business that is CrewCase.
So, early on in my business (back when I was brainstorming for a name), I made a promise to myself that I'll have a people-first approach.
That meant catching up with Martha, the production assistant of one of my product suppliers once a month, even if I was having a quiet quarter and was all stocked up with fruitcake anyway.
It meant that I'd give out first-time buyer's discounts. It also meant that I'd take time to email all of my customers and ask for personalized feedback.
But while everyone I know can vouch for me as having the gift of the gab, staying on top of my networking efforts was a juggling act.
I noticed that on days when I was doing a lot of marketing and blog writing, having calls scheduled for every two hours wasn't the best idea of mine.
Instead, stopping and starting kept killing my focus and it took me twice as long to finish my blog post on my favorite remote working rituals.
To fix this, I started trialing out a Friday afternoon networking 'happy hour.'
If I wasn't able to go meet up with any of my business partners or clients in person, I'd schedule two hours on a Friday afternoon to go through my ever-growing contacts list.
Just dropping by, saying hello, and asking about their weekend plans felt like a lovely way to build relationships with my fellow entrepreneurs.
After all, I'd found that my business was first and foremost people-driven.
Making data-driven decisions like a real entrepreneur 👔
One thing that I was struggling with at first was understanding all of the data that my website and Facebook page produced.
I was never that great with numbers and initially, the charts and calculations made absolutely no sense to me.
You might as well have shown me a report written in Martian.
But I was not going to give up, and instead decided I would educate myself by reading all of the free resources I could get my hands on.
By far the best thing about running my own business was the fact that I could learn by trial and error.
Since my business was still relatively small, I was able to manage my own marketing, customer service, and sales processes myself.
This also meant that I was free to try out as many different types of blog and Facebook post ideas as I wanted to.
And more importantly: I was able to react fast.
If a Facebook post was not getting any likes, views, or comments, but another one from the previous day was the hot topic on the CrewCase page, I could figure out why.
What was causing all the comments and engagement with my previous post? Was it the time of publication? Was it the content of the post?
The better I could understand what my target audience liked and what they didn't care about, the easier it was to create well-converting marketing campaigns in the future.
I wanted to put meaningful content out there – not just add to the general noise of the internet.
Next week: It's a scaling game 📈
The longer I kept building CrewCase into a legitimate business, the 'hungrier' I got.
I wanted to see if I could manage to grow the business into something even bigger.
But would I have the skills and the know-how? Could I successfully take my business to the next level?
Find out next week.