As a small business owner looking for ways to grow your customer base, your success is based entirely on your profile, products, and services.
That is precisely why you need to throw the rulebook out the window and start thinking about different strategies for success.
This article is for you if:
You have a small business that's ready to take the next step.
You're looking for a great way to expand your business online.
You need ways to diversify your income streams by breaking into a new target market.
But first of all, are you ready to undergo rapid growth?
Tell-tale signs it's time to scale your business
You'll know your business is ready to level up its business model if:
Your business has three years of continuous profit.
Your business grows year on year already.
You have a loyal customer base that is steadily growing.
Your business niche is expanding.
Your business plan is already meeting its goals.
You have stable relationships with suppliers for products or services.
Your business has a healthy, reliable cash flow.
You can't keep up with the demand from new customers.
You have researched a viable business model.
You're tired of life as a small business owner.
If this resonates, then you're probably ready to switch to the next gear and attract new customers.
These are our top twelves strategies to help you grow your small business:
1. Engage your customer base
Customer engagement is at the top of this list because it's your best bet at building loyal customer relationships.
In business, keeping hold of your existing customers is always more cost-effective than acquiring new ones.
Survey your existing customers' needs through your customer service channels and user reviews and let their experience guide your growth ideas.
Remember that while feedback from customers is important, your business also needs to pay attention to the market and to competitor companies.
2. Leverage your unique selling point (USP)
To identify the USP for your customers, you need to think about the product or service that your business offers.
USPs can be split into three categories:
Price. Your product or service is more affordable than those of competing businesses.
Product. Your business offers higher quality products than other small businesses in your niche.
Service. Your business offers better customer service, after-sales support, warranties, and technical information than competing businesses.
To properly leverage your USP you need to integrate it into every aspect of your business plan.
That means building your business identity, company values, marketing strategies, and the team around it.
3. Grow your online presence
To truly leverage the growth potential of your small business you need to maximize your online presence.
Generally, this can be done in three ways:
Marketing. Use email marketing, content marketing, and paid advertising to reach new leads.
SEO. Optimize your website in order to take advantage of new opportunities from organic search traffic.
Social media. Have a clear online presence on those social media platforms your target audience prefers and uses frequently.
4. Develop your current products and services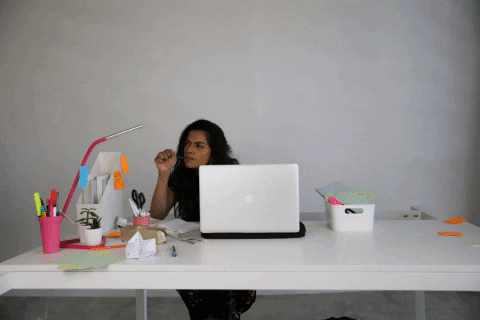 Scaling your products and services generally means three things to your customers:
Define your approach and essential needs of the target customer.
Make sure to codify the stages of production or product line in your company.
Specify the roles of the people in your team.
After this, it's essential to find a brand line that clarifies the problem that you are solving for your customers as opposed to the benefit of your product or service.
Lastly, show people real outcomes from your products that make sure the initial problem has been solved.
5. Diversify your catalog
Adding more products to your company's product line is a great way to increase sales and offer new opportunities to your customers.
Leverage customer service and online platforms to find out what products your customers really need, and what people are talking about.
Remember that diversification is only useful for growth if the new products will genuinely improve customer experience.
6. Adapt to the times
Adaptability is the key to survival in times of fluctuating markets and uncertainty. But, more importantly, is also the key to taking advantage of opportunities to make money quickly.
Your business should be flexible and your team should always be up to date with the latest technologies and trends.
Dedicate a portion of your working week to learning about changes in your sector and if necessary dedicate money to networking events and conferences to access the newest information.
7. Join networking events
Conferences, trade shows, and conventions are the perfect place to make links with other industry professionals and show off your business to prospective clients and power customers.
Rather than always talking about your own business at a conference, take the time to listen and learn to others talk about their own experience, too.
After the conference, make sure to solidify your new business connections on social media platforms such as LinkedIn.
8. Increase your social media presence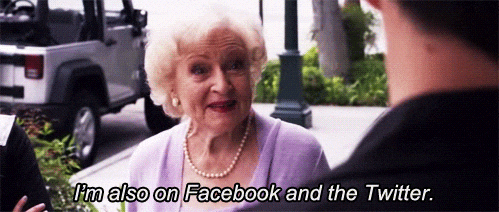 Optimizing your social media presence can be the difference between growth and stagnation for a small business.
It's one of the most effective ways to bring new people to your business, drive traffic, and build authority without having to invest large amounts of money in advertising.
Remember to find the right platform for your business, and prioritize video content wherever possible.
9. Use the power of user-generated content
Over 86% of businesses make use of user-generated content in their marketing strategies.
Why? Well, aside from the fact that content created and shared by customers receives much higher engagement, it is also much more cost-effective.
If you create a strong enough brand that users enjoy interacting with, oftentimes people will start talking about your brand online organically.
10. Ask for referrals
Referrals work because customers tend to trust tips from other customers or experts more than they will trust paid ads or other types of marketing campaigns.
There are many ways to get referrals, but the most common is to find industry experts, bloggers, or influencers who are willing to refer your company to their followers.
11. Reduce risks
It might sound obvious but reducing risk and fostering successful growth go hand in hand.
Risks are anything that might cause your organization to falter or cause an unexpected monetary block that you cannot overcome.
Risks take many forms but some of the most common ways to reduce risks are:
Getting insurance.
Reducing loans.
Securing data.
Getting legal advice.
Hiring experts.
Diversifying your products.
12. Track and tweak
Data, analytics, and testing are some of the most powerful tools at your disposal to encourage intelligent, strategic growth.
While analytics platforms can seem daunting at first it is important to realize that without data you are essentially trying to optimize your website blind.
Data allows you to ask the right questions, and provide the right answers – and thankfully, there are multiple ways to gather this data.
It's also important to A/B test everything that you can. A/B testing allows you to compare two different versions of an element to see what performs better for your users.