For many, social selling can feel like a game of luck. After all, the success of it is in the hands of algorithms and AI, right?
But you should be using social media channels actively in your marketing your business.
At its best, a strong social media presence can help you scale your company and build real relationships with your customers.
Not sure how to get started? You've come to the right place – we'll explain how to start social selling on the most common social media platforms, and how to do it right.
What is social selling?
Before the rise of the internet, businesses used to spend a fortune on advertising their products.
You might even remember receiving flyers in the mail and phone calls from cold callers years ago.
Social media changed the advertising landscape big time. Now, businesses could focus on promoting their brand and products on online platforms for a fraction of the cost.
Social selling refers to this practice of selling on social media.
And as Americans spend longer and longer browsing their Instagram and Facebook feeds, social media marketing has been gaining popularity fast.
What are the benefits of selling on social media?
Compared to traditional marketing, social media channels have a lot going for them.
For starters, social media platforms:
Help raise awareness. Social selling is more than just selling: having an online presence on social media helps you establish a brand. Plus, since most online buyers rely on reviews and social proof before buying anything, being active and engaged with other users helps to build trust.
Are excellent avenues for lead generation. In the business world, a lead refers to someone who's potentially interested in buying your product or service. In social media marketing, a lead could be a person liking a company's Facebook page or signing up for a newsletter.
Shortens your sales cycle. The beauty of social selling is that you can sell your products faster. Traditionally, a sales cycle could've meant a customer receiving a flyer and maybe ordering a sample first. Using social media, you can direct a potential customer to a landing page with an order form with the click of a link.
8 key steps to unlock the potential of social selling
With so many social media platforms around, it might be hard to get started.
If you're not familiar with the ins and outs of Facebook, Instagram, and LinkedIn, you might be tempted to just copy-paste the same message all over and wait and see.
But unfortunately, that won't get you far – there are a few important factors you must understand when it comes to digital marketing.
1. Understand who's buying
If you're selling maternity clothes, chances are that men in their early 20s won't buy what you're selling.
It doesn't matter how good your business idea and product is – if you're marketing it to the wrong audience, you'll be left empty-handed.
Instead, you should take some time to understand your target market and profile it.
Start by mapping out your existing customer base, and building a user persona or two around the different segments you cater to.
Your goal is to understand what an ideal customer looks like to your brand.
2. Choose the right social media platforms
Once you know your target audience, it's time to research which social media channels they use and prefer.
There's nothing worse than spending money, time, and effort building a Facebook presence, only to realize that your target audience of school and college kids spends most of their time on social media sites like TikTok and Instagram.
There are a few ways to get started with your research:
Interviews. Simply track down a few people who are either existing customers or ideal examples of a customer. And talk to them – your aim is to find out which social media platform they spend most of their time on.
Surveys. You can also gather information by setting up surveys on your website or online store. You'll get a hold of a bigger selection of old and new customers.
Analytics. It's worth checking who is frequenting your website already and making purchases – and where they're coming from (social media, search engines, and so on).
3. Post relevant content
Now that you understand who wants to buy your product and where you can find them online, you need to create content that is actually relevant to your potential customers.
And in order to do that, you need to understand the challenges your customers wrestle with.
Let's say you're selling kitchen utensils that are extremely durable and withstand high heat and your target audience consists of amateur home cooks and foodies.
Your content should address some pain points your audience is battling with, and offer solutions to these problems. Don't go all out on the cat memes.
4. Use high-quality images and video
Nothing screams amateur more than pixelated and poor-looking visuals.
Especially on visual platforms like Instagram, users make decisions based on the aesthetic of a post and a page.
Think about it this way: would you be interested in following a business page that doesn't take care of its own image?
Learning the ins and outs of product photography is easier than you think – and can translate to better-looking social media images, too.
5. Utilize all the features available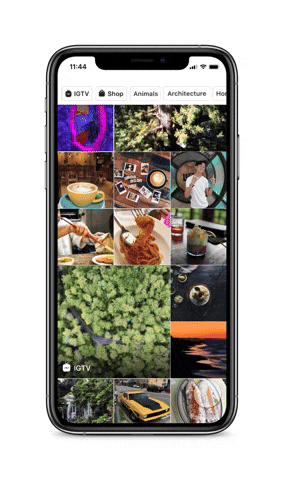 You should take the time to understand how particular social media platforms work if you want to use social selling to its fullest potential.
That means researching and using all the different features that you can use to advertise your product or service. Otherwise, you might risk giving your competitors an edge.
For example, on Instagram, ensure you're not neglecting:
The feed (for permanent posts)
Instagram stories (your posts will be visible for 24 hours)
Highlights (Instagram stories posts you want to save to your profile)
Instagram live (a streaming service in-built to the app)
Other engagement features like polls and direct messages
6. Engage with your audience
Not engaging with users is the last thing you should do on social media.
It's no news to anyone that social media networks are built for communication and engagement.
They offer the perfect environment for fostering a two-way relationship with your potential customers.
Not only can you ask for direct feedback and talk with your customers regarding their orders or questions, but you can also encourage them to take part in competitions and surveys.
You'll get free publicity and valuable testimonials, as well as important and honest comments about your products and services.
7. Keep it consistent
People will sometimes swear that social selling doesn't work for their business.
But if it turns out they posted one Facebook post every few weeks and didn't see any results, of course that resulted in failure.
Bluntly put – if you want to succeed on social networks, you have to keep at it.
Creating a social media marketing schedule is a great way to include social selling in your daily to-dos.
By posting regularly you'll build an audience online that can translate to an effective social selling strategy.
8. Analyze your social media statistics
You'd be surprised at the richness of data available on your social media accounts.
By analyzing the data you can target customer segments better. You can look at what types of content work best for different products and which posts create the most sales.
Once you know how your audience behaves and what they like, it's easy to start optimizing your posts.
How to start selling on Facebook
Facebook is hands down one of the biggest social media platforms out there.
And with over 2.7 billion active users every month, it offers unparalleled business opportunities.
Since it is a very personal and close-knit platform, you need to be sure you're tailoring your selling strategies and content to suit the social network.
Nothing is more annoying to users than seeing a post that's clearly a sales message in disguise.
You can use Facebook to build brand awareness, engage with users, as well as to sell your products.
Thanks to Facebook Shops, you can offer your customers a unique shopping experience without making them leave the website or app.
1. Start a Facebook Business Page
This one's a given: all businesses should have a verified or official page for their company.
It helps you control how your company is seen by your target customers, and ensure that only correct information is out there for everyone to see.
And with Facebook, it means that you can fast-track your social selling endeavors later on, too.
Starting an official page for your brand is really easy:
You need to sign in or create a Facebook account if you don't have one
Once you're signed in, it's time to create a new page
Specify the type of your page
Enter public information about your business
2. Tell the story of your business
When it comes to selling anything, businesses that focus on storytelling are usually the ones that thrive.
That's because it's easier for us humans to remember information when it's presented to us in the form of a story.
So, make sure you're telling the story of your brand in a unique way on your Facebook page.
You could use the pinned post function and keep your origin story at the top of your business page.
Consider sharing the success stories of your clients, too – nothing builds trust more than real-life testimonials.
3. Post engaging posts with a clear call-to-action
Now that your page is all set up, it's time to start posting.
Always remember that your posts should aim to achieve something: it could be a new sale or order, or just a simple comment or participation confirmation in a raffle.
The truth is that some types of posts work better than others.
While it's true that certain topics work only for particular industries, there are a few post types that are bound to get your audience engaged:
Ask questions. Facebook's like a public living room: people are more likely to tell you their two cents on almost any topic. So, use this to your advantage by creating polls and asking questions about shopping preferences, for example.
Discuss trending topics. While you don't want to come across as clickbaity, bringing a new angle or idea to a conversation on a burning topic can help create buzz around your organization. It also acts as a great way to showcase your company's values in action.
Show them what goes on behind the scenes. Letting your potential customers and existing clients alike know how your product is made makes your audience feel exclusive and included. And that helps you deepen your relationship with them.
Use videos, branded illustrations, and infographics. Visuals can help you tell your story in a deeper and more meaningful way, so don't shy away from images and videos.
4. Invite your audience to like your page, and like other pages in return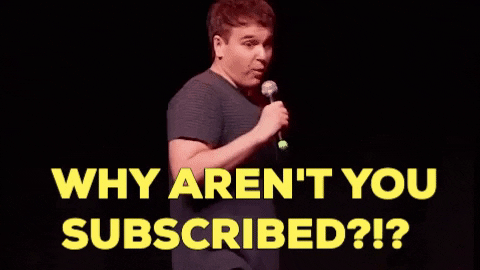 This is where things get exciting: in order to sell anything, people need to be aware of your brand.
And the best way to grow awareness on Facebook is by inviting people to like your page.
Initially, this could mean just your own friends on Facebook, but you should try your best to encourage them to share your page with their friends, too.
Don't forget to use other social media platforms and your website. You could also look out for online forums and groups – just be sure to check with the forum or group moderators that promoting your page is allowed.
5. Set up a Facebook Shop
Once you've got your page and posts ready, and an audience to have a conversation with, it's time to launch your Facebook Shop.
The setup is fairly simple: as long as you're an administrator for your page, you can create your store under the Commerce Manager section.
Of course, if you have a Zyro store, you can simply connect your Facebook page to your store.
Your product catalog will be synced automatically, so you have one less thing to worry about.
Best ways to sell on Instagram
Did you know that 90% of Instagram users follow a business account on the platform?
You should be using Instagram for social selling if your products are visually appealing, and definitely if you want to reach an audience of 24 to 34-year old females.
Instagram works best for businesses that operate in niches like:
Travel
Beauty, health, and fitness
Lifestyle
Parenting
Food
Sounds like your small business? Create an effective social selling strategy with these 5 fundamental Instagram tips.
1. Optimize your Instagram Business Profile
All serious business owners make sure that their Instagram profile looks the part.
That means that your profile picture should be representative of your company – a logo usually does the trick.
You also need a strong bio that's no more than 150 words. Pay attention to formatting and embrace the use of emojis – just don't go overboard.
It's also important to not forget to add a link to your online store in your profile. You want potential clients to be able to browse through your store, right?
2. Use shoppable tags
Instagram posts rely heavily on various hashtags, so make sure you're strategic about yours.
After all, tags can help to increase the user participation (likes, comments, and shares) of your posts by over 10%.
Pick phrases that aren't longer than a few words and that describe the product, your company, and the post itself.
Creating custom hashtags for events or competitions is a fantastic way to use social media marketing and social selling to its fullest.
3. Utilize the 'Swipe Up' feature
Once you reach 10,000 followers, your business account can use the 'swipe up' feature in all its posts.
This means that you can create Instagram Stories and sell products within the app.
Instagram Stories is a useful tool for real-time announcements since the posts disappear in 24 hours.
Since the user is highly engaged when viewing a Story, being able to start selling products while you've got their attention results in a fatter bottom line overall.
4. Don't neglect your captions
The worst thing you could do is treat captions as something trivial.
The rules of copywriting are at work here: you need to hook the reader and tell them a story.
Ask your readers questions, keep your sentences and paragraphs short, and remember those emojis.
Ideally, you'll be able to part the reader with an interesting idea or actionable advice.
5. Leverage user-generated content
Social selling and social media marketing are all about getting up close and personal with people.
User-generated content helps you nurture your relationships with your clients, and acts as outstanding social proof of your brand.
Why?
Because almost 90% of users trust product reviews as much as a recommendation from a friend.
And the more proof you have that your products are what you say they are, the better you'll succeed in social selling.
Top 3 tips for selling on Twitter
You've probably heard of Twitter, too.
And with 145 million active daily users, it's a no-brainer that marketers are drawn to the network.
If your sales team is mainly targeting 25-34-year-old males, Twitter's the place to be.
The most successful companies on the platform have a strong niche, understand which trends work for their business, and focus on helping other people rather than selling anything.
You too can maximize your Twitter presence with our top 3 Twitter tips.
1. Optimize your Twitter bio
If your Twitter bio looks shabby, chances are that you won't be leaving great first impressions to many people.
So, ensure that your profile picture is professional and represents your company: think logos or a team picture.
Make your bio short and sweet, but descriptive. A visitor should understand what you do without needing to decipher anything.
And don't forget to include a link to your eCommerce store.
2. Engage followers with polls
While Twitter polls might not be the most scientific of research tools, they are fun.
And you can make them useful for your market research, too: ask your followers about their preferences, all-time favorites, and thoughts on new product launches.
You can keep them lighthearted, too, if that suits your company's tone.
3. Check trending topics that relate to your niche
People come to Twitter to discuss the trending topics of the day.
So leverage that whenever you can, but pick your trends carefully: an eco-friendly company using hashtags related to oil lobbyists won't go down well.
And when it comes to trending topics, less is more.
Choose 1-2 hashtags and contribute something to the conversation.
4 ways to sell on LinkedIn
If people over the age of 35 make the bulk of your customer base, or you mainly manage B2B sales, you should think about social selling on LinkedIn.
Get ahead with our 4 favorite ways to start selling on LinkedIn.
1. Optimize your LinkedIn page
First of all, your business should have its own LinkedIn page. If you don't have one yet, go set it up straight away.
Next, make sure that all information on both your personal and company LinkedIn is up to date and correct.
Proofread every line of text so you can spot any typos – nothing looks more unprofessional than a mission statement riddled with poor spelling.
Try adding actual examples of your work (be it a portfolio piece or a real client case study). You and your business will look instantly more marketable and trustworthy.
2. Publish valuable content
At its core, LinkedIn is a networking website for professionals.
While your cat might be the funniest coworker to you, unless you're selling cat toys or feline food, it adds little value to people following your company page.
Think about sharing insights from your field, comment on recent trends, or ask questions – your focus should be on adding something new and insightful to the conversation.
3. Keep up to date with industry trends
Since it's full of experts in every field imaginable, LinkedIn is a great place to keep on top of what's going on in your industry.
Network and connect with thought leaders, ask them to like your company page, and join groups.
You can even follow hashtags, so there's no reason to not be up to date on the latest movements and business ideas.
4. Connect with prospective clients
LinkedIn is the ideal environment for getting in touch with new prospects.
Rather than cold-calling, you can start a conversation with a user who ticks the right boxes and start building relationships.
You're more likely to create long-lasting business deals by fully understanding the needs of your potential clients.
How much does it cost to sell on social media? 💰
You can build awareness for your company on most social media platforms for free, but more often than not paying for advertising space gets you sales faster.
If you're not confident about delving into the world of paid ads, you could use various social media management services to keep you on schedule.
But that can end up costing you an awful lot of money – anywhere from a few hundred dollars to a few thousand every month. And that's just the management fees, not your actual advertising spend.
So, for the budget-conscious, you can manage your social selling in-house.
There are a few key areas you must understand in order to master the world of paid social selling:
Ad spend. Most social media platforms use a cost-per-click (CPC) payment model. That means that the total cost of your advert is determined by the number of clicks your ad gets. The CPC differs from one social media platform to the next, and your field can also influence the cost. For example, you're looking to spend around 60 cents per click on Facebook if you're in the travel and hospitality industry, but nearly $4 if you're in finance.
Graphics. You should either use online tools like Canva to create your ad banners or pay a graphic designer to lend you a hand. The key here is to understand what types of ads work best for your target market.
Ad management and technological know-how. If you want to run your own paid social media ad campaigns, you need to be prepared to learn about how to use tools like Google Analytics, Facebook Ads Manager, and LinkedIn Ads Manager. The better you understand how your paid ad campaigns are performing, the quicker you can react – and save money in the long run.
Start social selling today
Using social media to sell more should be an action point on every digital marketers' to-do list.
As long as you understand who you're trying to reach and how your chosen social media platform works, you can experiment until you find the best social selling strategy for your company.