You probably spent a lot of time building your website – it's now functional, beautiful, and bringing in traffic. But is it working hard enough to make you money?
There are several ways to make money online, just by having a website.
Sure, if you run an eCommerce store, you can sell products. And if you have a business website, you'll be selling services – what else can you do?
Well, this article is for you if you:
Have a website that has plenty of monthly traffic, OR
Run a blog and have a dedicated following, OR
Have a social media presence and want to build your brand.
Let's get you ready to make some extra income.
Why you should generate an income from your website
If you've stumbled upon this article and want to know why you should bother monetizing your website, especially if it's more of a hobby, we've come up with some solid reasons.
Not that we want to give you the fear of missing out (or FOMO), but honestly, why wouldn't you generate money from your website?
It's a way to make money on the side.
It strengthens your brand and business.
It helps you understand your audience better.
How to generate revenue from a website – the practical checklist
Before we get started, here's our number one tip: generate revenue without sacrificing the user experience. An ad-filled website is a website most people will avoid. Let's get into it:
1. Try out affiliate marketing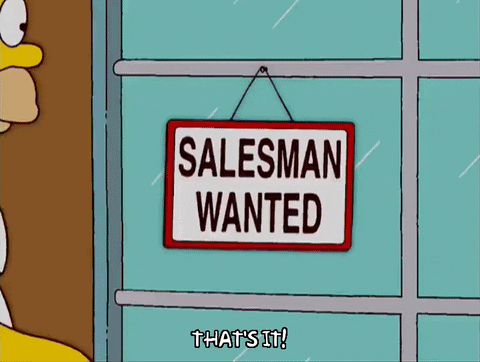 When done right, affiliate marketing helps readers to make informed decisions and compare various products or services.
It's a simple way to make money on your website: usually, you get a commission every time your readers and visitors make a purchase through your website.
You place affiliate links strategically inside your website's content and get people to click on them. You'll need to remember to be mindful of your audience and the products you promote.
Essentially, that means sticking to campaigns that are related to your niche, organically suit your site's content, and seem natural to your readers.
Ideal for: Hobby websites, blogs
2. Make Google AdSense your best buddy
If your website's not ranking high on search engines, running pay-per-click ad campaigns with Google AdSense can help to get more traffic for your website and increase your bottom line.
Since paid advertising sits at the top of the search results page, you'll have an easier time getting your site noticed – especially if you have a bit of money to spend upfront.
Google's paid adverts operate on a cost-per-click model, meaning that you pay for each click your advert gets.
The more traffic your website receives, the better your SEO will look, and before you know it, you'll be ranking organically for all the important keywords.
Ideal for: Business websites
3. Start selling ad space
Do you get plenty of traffic to your website? Lucky you – it's time to start selling ad space.
Being in charge of your own ad space has advantages over using an ad network – you have full control over the types of advertisers you work with, and can usually negotiate better deals.
Approach companies and brands that suit your website's overall mission and values: if you run a lifestyle blog, advertising for furniture companies is a natural fit – sports car ads not so much.
While selling ad space is one of the most popular ways to earn money from your website, pay attention to the ad formats, too, to ensure they don't impact page load speed.
Ideal for: All websites (as long as ads don't ruin the web design)
4. Sell a digital product or service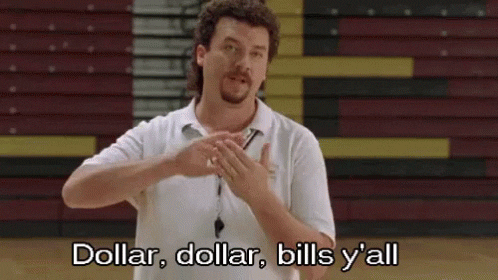 Are you an expert in something? You could launch an eBook covering the ins and outs of your business niche, or create a video series for a sports routine.
You'd be surprised at how many people are willing to pay for an online yoga course or a personalized food plan by a certified dietician.
You could also be available for people to book you as a digital speaker at virtual events or, if you're into video games, help other players level up their characters for a fee.
Chances are that you can monetize your knowledge or a hobby, so get creative and think outside of the box – there's most likely a way to create digital content based on your niche.
Ideal for: Consultancy and hobby websites
5. Create a membership website
If you're not fond of display ads compromising your website's user experience, creating a membership website might be the perfect way to monetize your site.
Especially if you have a niche target audience who's willing to pay money to view your content, a membership site is one of the best ways to make money online.
Get started by offering a few free samples of your content (think a digital product like an eBook, a study, or a course) and by collecting plenty of testimonials from reoccurring website visitors.
If you're not sure how to create a password-protected section for your site, consider using a platform like Patreon to interact with your community members.
Ideal for: Influencers, thought leaders, bloggers
6. Be open to sponsored posts
Sponsored content could be a great way to monetize a website with a blog or other content platform. It boosts exposure, audience reach, and collaborative opportunities.
Sponsored posts are especially popular on social media. If you have the traffic and the correct niche audience, you can expect them to bring in quite a bit of money.
Just make sure you're transparent about sponsored content, though. There have been plenty of social media influencers who have lost their popularity due to undisclosed sponsorship deals.
Do your background research and think whether you'd actually use the products or services that you're thinking of promoting through sponsorships.
Ideal for: Content-driven websites, blogs
7. Keep premium content behind a paywall
Paywalls have become commonplace in recent years. News outlets often offer premium news content for readers with a subscription.
If you're already thinking about creating digital content, like eBooks and courses, offering samples for free could be a lucrative strategy to monetize a website.
Pay attention to your pricing and consider what added value your premium content gives the readers.
If you're able to, use a competitor's pricing as a benchmark for yours, and conduct surveys with your existing readers.This way you'll be able to find out what people are willing to pay.
Ideal for: Blogs, business websites
8. Build an email list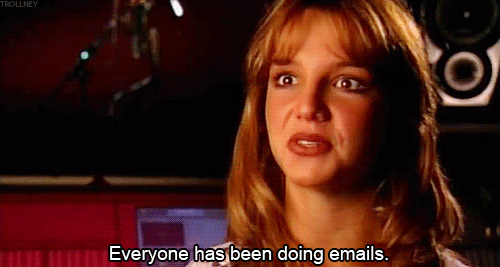 Did you know that you can earn money with a strong email list? If you're good with words or have a great idea for a niche newsletter, this could be the best way to monetize your blog.
Building an email list is a great way of getting a hold of readers and people who are still on the fence when it comes to buying your products or services.
And most marketers swear by the profitability of email marketing, too – you can expect to make over $40 at best for every dollar you spend.
A few ways to make money with your email list include placing banner ads in emails, including sponsored posts, or offering your email list to other brands – but only with reader permission.
Ideal for: Blogs, hobby websites
9. Try out website flipping
Need a side hustle? If you consider yourself good at building websites, why not sell some of your creations to the highest bidder?
Nowadays you don't even need to know how to code if you're using a website builder – so a process that used to take hours can now be done in moments.
Using a website builder like Zyro makes the job fast and simple, meaning that you won't have to dilute your profits by paying external contractors for coding and design tasks.
While website flipping is a more short-term monetization strategy, if you enjoy the process of building a website in the first place, you're basically monetizing a hobby.
Ideal for: Designers, portfolio websites