It's not that easy to compile a list of trends that you know will blow your audience away.
Chances are, if they're worth writing about, they've already become popular.
But while you might be familiar with one, two, or seven of the trends on this list, it's likely that only a small percentage of the world's 2 billion websites and 9 million apps have embraced them.
So, if your brand's online presence is looking a little meh, why not see what you could be doing differently?
1. Dark-themed UI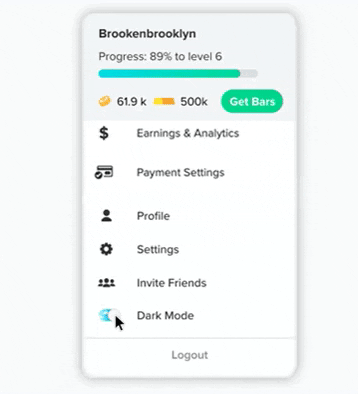 We know – night or dark interfaces have been around for a while. In fact, black screens with zingy green text existed at the dawn of home computers, but that's beside the point.
Providing users with a dark mode is a persistent and growing trend for 2021. The theme looks wildly different to the days of chunky CRT monitors.
It boasts a clear energy-saving advantage for devices with OLED and AMOLED displays. Black pixels use up less of your smartphone's power, so dark mode is an ideal option for mobile apps.
Plus, there are perceived eye-health benefits to minimizing our exposure to blue light at night.
Although scientists are still debating this one, plenty of users find dark mode easier on the eyes.
From a totally superficial standpoint, it's also a stylish way of presenting your app or website.
If your users have accounts, dashboards, or chat channels, offer dark-themed interfaces with customizable color schemes.
Some big-name businesses that have already jumped on this trend include Slack, Apple, and Instagram.
2. Chatbots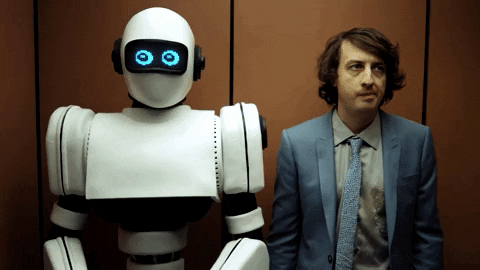 Yes, the robots are slowly taking over. But if you run an eCommerce or service-based business with a demanding customer base, bots might become your friends.
Thanks to branches of artificial intelligence like machine learning (ML) and natural language processing (NLP), computers are now able to understand the context of what users are saying.
In other words, chatbots now have the potential to better serve customers with a less frequent need for human intervention.
We've probably all had a frustrating experience with a website's chat function at some point.
Most of the time, users approach a chatbot so they can resolve an issue or get instant advice. If that quick answer is a struggle, that's when customer engagement takes a nosedive.
But integrating chatbots with ML algorithms can help businesses to give their customers more conversational assistance.
We're still some way from replacing all human customer service agents with machines.
That said, jumping on the AI chatbot trend now means providing customers with immediate, first-hand support when they need it.
3. One-page websites
In an ideal world. People want their browsing experience to be minimum effort, maximum reward. Fortunately for them, this trend plays right into that.
Fully loading all of your content onto one page allows for an intuitive user experience, and cuts the risk of frustration that comes with disrupted internet connection and slow loading speeds.
There's also a parallel with single-page applications (SPAs), which are becoming increasingly popular – think of Uber and Google. You're giving people what they already know.
One-page websites don't solely serve the needs of the user, though.
Less frustration and more transparency will hopefully kill your bounce rate, for starters. You'll be providing customers with everything they need to see, upfront.
With a bit of slick navigation and a realistic look at what information is important, Zyro one-page websites are efficient, stylish, and easily mobile-optimized.
They're also cost-effective both to set up and to host. In case you couldn't tell, we're big advocates for one-page sites at Zyro (and we don't make you pay for hosting).
4. Voice search
It's been 10 years since smart speakers were first introduced to the home. Nowadays it's second nature for many people to search the web using just their voice.
The normalization of voice search is reaching stratospheric levels: by 2025, the market is expected to be worth over $35 billion.
Optimizing websites for this function is crucial, particularly if you're keen to tap into voice commerce. Walmart does it, so why can't you?
Along with marketers, developers are taking strides to prepare for voice-based search queries. To start with, search engines need to understand a website to pull it as a result.
Sites need to be crawlable and optimized at the very least for Google, as well as robust and ready for mobile devices. After all, that's where most voice searches are likely to happen.
It may be sophisticated, but businesses should give Google all the help it needs to parse their websites for voice searches.
Content should be logical, relevant, and intuitive, while long-tail and natural language keywords are essential.
5. Progressive web apps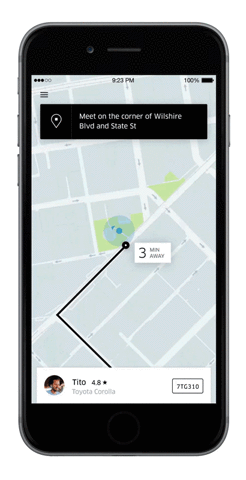 Yes, this trend has also been around for a while, but progressive web applications (known as PWAs) are set to become even more popular in 2021.
PWAs combine all that's great about websites and native apps. They look and feel like your standard, everyday app, but users don't need to download and store them on devices.
One of the greatest perks for users is that PWAs are usable offline – think Google Maps or Uber.
For a business owner, choosing to create and deploy a progessive web app can have major advantages. It's known to be quicker, easier, and lower maintenance than a native app.
Then there's the predicted boost to customer engagement that comes with this functionality.
As well as taking care of things like bounce rate due to their fast loading speeds, PWAs are supposedly 36% better than native apps at converting leads.
Shoppers are only getting more and more familiar with actions like mobile commerce and voice search, so it's hardly surprising that PWAs are still rapidly gaining traction.
6. Serverless architecture
We're all familiar with cloud computing, but the events of the last year have supercharged the demand for remote solutions.
Tech companies like Twitter and Spotify have decided to shift to majority or total remote working practises in 2021.
As a result, it was estimated that cloud revenue would grow 6.3% to nearly $260 million last year. With that in mind, all eyes have been on serverless technology.
Cloud computing is typically relied upon to prevent data overloading and loss, as well as being able to strengthen overall web architecture and minimize costs.
Taking a serverless approach also enhances flexibility, scalability, and routes to market.
Now that it's been pulled so heavily into focus this year, we're expecting new advancements to keep up with demand generated by newly remote organizations.
On top of regular tasks it'll likely be actively required for things like chatbots, APIs, Internet of Things (IoT) apps, and more complex back-end requests.
This is one trend that could look pretty different by the end of 2021.
7. Motion UI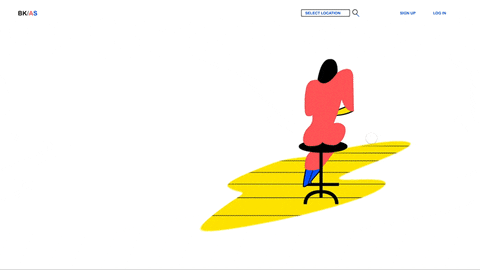 Unless you really don't care what people think of your brand, it's important to surprise and delight users when they come across your website.
Motion UI enables developers to integrate custom animations that act as engaging visual cues, or aesthetically pleasing features, along the user's journey.
This front-end library can enhance elements like scrolling, header transitions, search functions, and pull-down menus. Transition effects include sliding, fading, and spinning.
For the user, it (hopefully) translates to a fun, memorable, and visually striking experience.
Using motion design on a site means evaluating how people will intuitively navigate the content, as well as reflecting on brand identity.
The technology can inject life into an otherwise basic website, and can be adapted to suit user intent. Really, though, motion UI is just great for getting people to stick around.
Even if you have a one-page website, integrating animated elements can encourage visitors to explore.
Overloading on motion design is a real no-no. This trend is about slick user experience, so less is always more.