If you had to guess, how much would you think this website costs to build?
The truth is, there is no single answer to how much it'll cost to build a website.
And that's not because it's totally unquantifiable. In fact, there are loads of options available to people building a website.
To figure out if you're on track for spending thousands of dollars, or if you can work to a satisfyingly small budget, you'll need to choose what route you're going to take:
Using a website builder could cost you $2–$110 every month
Using WordPress could cost you $3–$150 every month
Getting a custom website could cost you approximately $2,000-$7,000.
We'll guide you through the rough costs and all the routes you can go down to build a website that's primed for success.
The basic tools that every website needs
Stripped right back, a website requires only a handful of elements to do its job.
1. Web hosting
In order for your site to go live online and be visible to people all over the world, you'll need to rent space on a server – essentially a computer.
All the code has to live somewhere, after all.
Servers are managed by web hosting companies, and you pay them a monthly fee or an annual one to make sure your website is available 24/7.
There are different types of web hosting services:
Shared hosting
VPS hosting
Blog hosting
Dedicated hosting
Depending on the size and purpose of your website, you'll need to pay anything from $0 per year to hundreds of dollars per month in web hosting costs.
2. Domain name
Your domain name is the address of your website on the internet, and it's what users will need to know in order to find you.
It's best to have a simple, punchy domain name that contains the name of your brand or business – something like www.zyro.com.
Each domain name needs to be registered and the cost for that depends on the registrar you choose. One thing is for sure, you can expect to pay a premium for popular extensions like .com or .org.
A custom domain name is generally more favored for businesses and online stores. If that's what you want, you're looking at paying anything from $0.99 to around $12 per year.
3. Design and interface
Coding, hosting, and a domain name of your website are all vital, but you won't get very far without a standout site design.
Your website design will be the first thing that visitors see after they enter your site. And if it's done well, a great design will help convert visitors into paying customers.
It's not unusual to hire someone to sort out your site interface – a talented web designer could help you transform the look and feel of your business.
That said, you don't need to spend loads of money on modern and mobile-responsive web design. Plenty of web builders provide website templates, which can save you thousands of dollars in web designer fees.
Start with your goals
With all of the options that are available to you, it makes sense to decide exactly what you want to achieve before working out the costs.
It's tempting to just head down the most budget-friendly route, but is that going to suit your business needs?
Ask yourself the following questions.
What does your website need? 💭
Websites come in all shapes and sizes. The kind of behavior, content and navigation levels you want for your site will completely influence the cost of creating it.
If you're simply looking for a platform to publish recipes on, for example, you won't need the layers of complexity that a business like a creative web design agency might desire.
There's a range of difficulty when it comes to building and maintaining websites. A blog is simple, an online store requires more depth, and an application is a whole other ballgame.
Recommended reading: 13 Most Popular Types of Website You Should Know
How much time can you spare? 🕑
From the outset, websites take time. One of the most important factors to think about when you're getting ready to build a site is how much time you can give to it.
And it's not only for the setup period, either. Coding takes a lot of time for starters – sometimes it can take months – but once your website is up and running, you'll need to maintain it.
Website builders are super convenient when it comes to time management. All the code is pre-built, and you can focus on the cool parts like design and promotion.
What can you afford to spend? 💵
Finding out how much it costs to build and run a website is why you're here in the first place. But it's worth remembering that websites cost more than just money.
You should ensure that you're set up to get a good return on investment. How much does it cost to create a website in terms of your time, energy, and knowledge?
Back to monetary costs: be realistic with your budget. If you have a business plan in place that will ensure you'll get a return on a high upfront cost, go ahead and make the investment.
Recommended reading: What Makes a Good Website? A Complete Guide
On average, how much does a website cost per month?
So far, we've been pretty vague about the cost of building a website and running it. And for good reason: it's a really subjective topic.
But we can give you a rough idea of the price you can expect to pay to get your site off the ground.
One way to create a website is to do it all yourself. If you're a coding pro with the skills, time, and money to DIY, you totally could.
If not, there are generally three options when it comes to building a website:
Use a website builder. Speedy, efficient, and with everything taken care of, this is the most cost-effective way to develop websites.
Build with WordPress. Although primarily a free platform, this option will require a bigger budget to account for various additional but necessary tools.
Hire someone to do it. Arguably the least cost-effective route for creating a small business website, this option will give you something totally bespoke.
Before we get into the details, here's a quick breakdown of the potential cost per month of setting up a website.
Website builder
Here's what you typically need to budget for:
A subscription. This will cost on average between $6-$50 per month.
A domain name. You're looking at around $0.99–$12 per year.
Extra apps. To give your site a little more finesse, it'll cost around $3–$60 per month.
So, depending on the website builder you choose, this option could cost you anywhere between $10–$110 every month.
WordPress
Here's what you typically need to budget for:
WordPress hosting. You can expect to pay around $3–$50 per month.
A domain name. As before, it could cost $0.99–$12 per year.
Plugins. Some plugins are free, but they can cost upwards of $100 per month.
A lot of website hosting providers ask for annual payment upfront, so this option could cost you a few hundred dollars from the get-go, and then anything from $3 – $150 every month.
Hiring someone else
Here's what you typically need to budget for:
Hosting. As with WordPress, hosting costs around $3 – $50 per month, but can be paid upfront.
Website setup. This is usually a one-time fee of around $100 – $150.
Design and build. The price of this critical job can start at around $5,000+.
Content creation. To fill your website with content, you might be charged $500+.
Training. You'll need to know how to use your site, and it could cost you about $500.
Ongoing website maintenance costs. Expect to pay $500 – $1,000 per year, depending on how many changes are needed.
If you want to hire someone to provide you with a great-looking website, the price range is huge. This is, essentially, not an option if you're on a budget.
To give you a rough estimate, you're looking at approximately $2,000-$7,000 to have your website developed by a professional. That said, the average cost could skyrocket if you want something fully custom.
How much does a website cost when you use a website builder?
We'll start with the cheapest and most attainable option. Website builders have revolutionized the online experience for tons of businesses.
They provide a service that's open to anyone who has access to the internet, and they help users publish websites in the space of a day.
So, if you're really asking 'how much does it cost to build a website for a small business,' then website builders are probably right for you.
Who is it for?
As we said, anyone can use a website builder. This option is best suited for:
People with limited or zero experience in creating a website from scratch.
Entrepreneurs with small businesses or personal brands.
Professionals who want to showcase their work in an online portfolio.
What does it do?
A website builder gives users a lot of stuff for only a little commitment. In a nutshell, it provides:
A piece of software that lets you dodge any coding whatsoever.
Built-in hosting and security – for example, Zyro websites each get a free SSL certificate.
A free non-custom domain name, so that you can get started right away.
Loads of designer-made website templates which can be personalized to fit your site theme.
How much does it cost?
You already know roughly how much it costs to set up and run your new website by using a site builder.
But let's put a final price on it, based on the monthly plans that Zyro has to offer. We'll throw in the costs from a couple of other website builders, too, for comparison:
Basic plans
The cheapest monthly subscriptions that website builders have to offer:
Zyro. At $2.90, users get unlimited bandwidth and storage. They're guaranteed an SSL certificate, no ads, and a possibility to connect one's website to your own domain.
Wix. For a $14 monthly fee, users get 3GB of storage and that all-important SSL certificate, no ads, and a custom domain that's free for a year.
Squarespace. At $12, users get unlimited bandwidth and storage, SSL security, and a custom domain. There's a limit of 2 contributors for this plan, though.
Premium plans
To get your business website off the ground, here's what you can expect to pay monthly:
Zyro. For $4.90 you're getting everything you need to build and run a basic business website or an online store. Free hosting and an SSL certificate, unlimited bandwidth and storage, and a ready-made template. You'll need to pay annually for a domain name, but it's free for the first year.
Wix. It's $23 per month to get a Pro plan, which includes the perks from the basic package plus 20GB storage and $300 in ad vouchers. If you want maximum storage space for your website, go VIP for $39 monthly – but the most you'll get is 35GB.
Squarespace. Their business website plan is $18. On top of the basics, users get access to advanced website analytics, $100 in Google AdWords credits, and the ability to sell products. But you'll need a commerce plan to enjoy all those online store necessities.
eCommerce plans
Ready to start selling? When it comes to website builder prices, you can expect to pay this month per month to set up an eCommerce website:
Zyro. For a monthly upfront cost of $8.90, users are able to make commission-free sales, with complete inventory management and multiple payment options. You can sell unlimited products, connect up to social media shops, and offer your store in multiple languages.
Wix. For $27, users can set up a store with unlimited products, in multiple currencies, with the ability to sell on marketplaces and social channels. Storage space is still capped at 35GB, and you'll get automated sales tax on up to 100 transactions per month, which is enough for most small eCommerce websites.
Squarespace. At $26, this basic monthly eCommerce site plan allows users to sell unlimited products with zero transaction fees. They can also sell on Instagram and offer gift cards, or upgrade to the $40 advanced plan and start selling subscriptions, too.
How does it work?
There are plenty of website builders about, and some are better than others. It pays to shop around for the best platform, based on what kind of site you want to build.
We'll give you the full rundown of how Zyro works. After all, you can use it to build a blog, a portfolio, an event website, and even an eCommerce store.
1. Sign up for a subscription plan
Most website builders will have a variety of pricing plans, depending on what it is you want to achieve with your site and which tools you're after.
If you're setting up a small business website, pay a couple of extra dollars per month and you can even sell products on your website.
2. Play around with templates
Your website design needs to look incredible and feel intuitive. Fortunately, that doesn't mean you need to spend all of your money on a web designer.
A website builder usually comes with a range of custom templates for users to pick from.
You can pick a template to fit the desired look and feel of your website, then customize it using the drag and drop function.
Templates are created to help you be efficient, but you could spend hours making use of the drag and drop if you wanted to. Just remember to make the site welcoming to visitors.
3. Create your content
By the time you've signed up for a plan and picked your template, you're already at the content creation stage of building your website. We told you a website builder is efficient.
If you're setting up a small business website with limited resources, you need access to a stock image library of free images, e.g. via Unsplash or a similar platform.
You could also use tools to produce copy for your website, and not have to worry about hiring someone to write your copy, either. There's the AI Writer tool, for example, that will generate perfectly optimized written content for you.
That doesn't mean you can't upload your own content when you use a website builder. You sure can write your own copy, take your own photos, and stand out that way.
4. Publish your finished website
You're good to go.
With your hosting sorted, an SSL certificate in place, and a pixel-perfect design ready for visitors, the next step on the website builder route is to click Publish.
Once it's out there, it's everywhere. Websites created with website builders will be visible on search engines right away, and they'll load within milliseconds.
Make sure that the builder you choose has optimized its websites to work fluidly on whichever device visitors are on.
A modern site should be adapted to suit all devices, from desktop computers to tablets and mobile phones. That's a must for giving your website the widespread exposure it deserves.
Get more inspiration:
5. Scale your business
If you start out with a small business website and big dreams of success, using a website builder like Zyro will pay off in the long run, too.
You can make use of the various AI branding tools like a logo maker and slogan generator, plus there's an AI Heatmap to provide you with insights into your visitors' browsing habits.
And if you launch an online store, you can connect your site to social media for maximum visibility and cross-platform selling, and make the most out of social media marketing.
You'll be managing inventory and digital marketing efforts via a central dashboard, all set up for you by the tech whizzes at Zyro at no extra cost.
How much does a website cost when using WordPress?
Using a website-building tool isn't your only option when it comes to taking your business online. The next step up in terms of website cost outlay is a WordPress solution.
WordPress is a content management system (CMS) application, which enables multiple contributors to create, edit, and publish content. And thanks to the vast library of plugins and add-ons, WordPress sites can be anything from a basic website to a finetuned eCommerce website.
And it's arguably the most popular content management system there is. Having started out as a blog-posting site, approximately one-third of the world's websites is a WordPress website.
Who is it for?
You'll get more control over a WordPress website – this option is best suited for:
Users who have a bit of technical knowledge.
Bloggers, and entrepreneurs with big ambitions.
Those in need of a completely customizable eCommerce website.
What does it do?
WordPress is free to download and offers tons of flexibility to its users. It provides:
Open-source software for websites with unlimited customization possibilities.
Thousands of free and paid-for WordPress themes for you to use on your website.
Access to a comprehensive content management system.
Around 50,000 plugins for users to choose from when adding features.
How much does it cost?
With a WordPress website, the overall website cost isn't as clear-cut as with a website builder.
While you might know what you're getting with your hosting plan, the additional costs of themes and features might take you over budget.
Let's see some estimates.
Hosting and domains
Here's how much your WordPress website's hosting cost could be:
Bluehost. $11 will ensure your site – and any future websites you create – are hosted. Plus, you get a free domain for a year, security, and marketing credit.
InMotion: at $12 each month for a one-year plan, you're getting hosting suitable for 50k monthly visitors, a free domain, and 100GB of storage space.
WP Engine: from $30 you can get hosting for one site, with 10GB of storage space. If you expect over 100,000 monthly visitors, expect to pay over $100 each month.
Themes and plugins
While you have plenty of free options, here's how each extra could impact your overall website cost:
Themes. Although you don't have to spend $4,000 to get the perfect web design for your business, the price for premium themes on Theme Forest averages at around $50.
Plugins. Again, some enterprising folk will ask for $1,000 for their plugins. But you can also unlock premium options on WordPress for around $100 per year.
Unseen extras
You might have to factor in some additional costs if you use WordPress for your website project, for example:
Professional design help. Although the application is open to beginners, WordPress can command some complex knowledge for highly custom websites. If you decide your site needs a web designer, their services could cost around $100 per hour.
Added layers of security. It really pays to sign up for a hosting plan that has SSL built into the package. But even if you do, your WordPress site could still be vulnerable. An extra security plugin can cost anywhere from $0 – $200 per month.
How does it work?
For many, WordPress is seen as the ultimate content management system. There are many more to choose from, but none quite as versatile.
There's a lot to consider when setting up a website with WordPress, though. It isn't as simple as loading up a template and hitting Publish, but you might like that about this option.
1. Sign up and set up
First, the obvious: open an account with WordPress, then download and install the application. Next, the legwork begins.
You'll need to find your own web hosting provider. This means doing some of your own research into the most popular, user-friendly, and cost-effective web hosts.
Let's look at Bluehost, for example. This hosting provider specializes in WordPress websites, plus they also offer domain name setup, which you also have to pay for separately.
Using Bluehost as a guide, you're looking at a monthly cost of around $11 for hosting, a free SSL certificate, unmetered storage, and a free domain for a year. Most web hosts offer similar plans, but remember to keep your eyes open for sales and discount codes.
2. Familiarize yourself with the UI
With a domain secured and hosting sorted, the next step is to log into WordPress and get to know the layout of its mega interface.
This is your control center. From your WordPress dashboard, you'll be able to create web pages, install plugins, change the web design, and upload media.
It's up to you to create permalinks and make your site public, which is why this web development option is best for those with a little technical expertise.
Before you start tweaking your web design to perfection, you'll need to invest some time in understanding how WordPress works. You're in control, after all.
3. Choose your free or premium theme
Much like a website builder, WordPress comes complete with professionally designed templates that can be installed onto websites.
Every site starts out with a basic theme, but you've opted for open-source software which means you can go wild with your customization choices.
WordPress offers a library of thousands of free themes, and there are entire third-party websites dedicated to providing them.
On the ThemeForest marketplace site, there are 11,500 WordPress themes. The price range is just as vast – expect to pay anywhere from $13 to $4,000. A premium WordPress theme can easily rank up your overall website cost, so choose wisely.
4. Install and customize the theme
Picking a theme (be it a free or a premium theme) on WordPress isn't just a one-time thing. You can keep changing your mind if you want – just bear in mind that you want visitors to find it intuitive and interesting.
Once the theme is installed on your website, you can customize it even further. There are tons of elements that you can modify from your control center.
WordPress gives you the tools to change images, text, typography, and colors. With so many options for personalization, it isn't surprising that WordPress is so widely used.
5. Embellish with free plugins
Probably the most talked-about element of WordPress websites, plugins are add-on features that can totally transform your new website.
Here's an example. Yoast SEO is a super popular plugin that helps users improve their SEO score. You can set keywords, save alt attributes, and see what the best practices of SEO are.
There are tens of thousands of plugins available. Some are free, others are paid-for – remember we mentioned premium plugins?
If you're prepared to spend money on plugins, they can cost as little as $5. But if you look for more complicated and advanced add-ons that have been built by a professional freelance web designer, expect to pay up to $500 for their premium plugins.
Recommended reading: 22 Web Design Principles for Stunning Sites with Great UX
How much does a website cost if you hire someone to build it?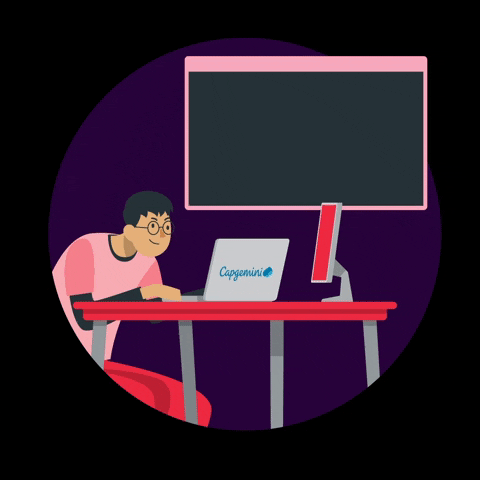 If you want to employ a professional to build your website, costs are going to creep up. But this option has plenty of perks.
Outsourcing website creation is convenient for a lot of small business owners. It frees up their time so they can focus on other tasks, and puts the critical decisions in the hands of web design experts.
With a professionally built website, the website development costs are influenced by who you choose to work with and how complex you want your website to be.
Who is it for?
Professional web design and maintenance could be the most efficient option for:
People with no time and no technical knowledge of web design.
Businesses with bigger budgets and a desire to impress with a professional site.
Business owners who want a more complex small business website.
What does it do?
Just about anything you want – you're paying for a completely tailor-made service, like:
Sophisticated visual or audio effects which are unique to your website.
A fluid user experience (UX) to keep visitors fully engaged.
The opportunity to expand your website into a mobile app.
Ongoing website maintenance to keep your website looking fresh and running smoothly.
How much does it cost?
So, how much does a website cost if it's created by professionals? That's up to you.
If you want to hand everything over and go all-out with your UI, hiring professionals to deliver your website is going to cost a lot of money. But every factor is variable.
The full breakdown
We gave you a rough estimate earlier on, so let's recap on the various costs involved:
Setup fees usually cost between $100 – $150 as a one-off payment.
Design and build is a big job, and the ballpark cost is $5,000.
Website content creation is needed to populate the website and costs about $500.
Training means you get a lesson in how to use your site – it'll likely cost $500, too.
Website maintenance costs can be paid as an annual fee, usually $500 – $1,000.
A lot of experts pitch the price of professional website creation at around $7,000 but it could rise to tens of thousands of dollars.
Ongoing website maintenance is also something that you need to factor into your long-term financial planning if you use a third party to get your web project off the ground.
How does it work?
Hiring a professional freelancer or a web design agency means that they do all the work from website development to website building.
But you'll still need to collaborate with them to ensure you get exactly what you want for your website, all the way down to how many pages you want to have and where you want your hosting account to be located.
Cost is driven by a lot of different factors, including who you work with. It helps to start out with a general concept of what you'd like the site to look like.
1. Hire the right people
Beyond finding the experts to build your website, there's not a step-by-step formula for getting the job done. That's up to them.
However, it helps to know who you need to hire.
You might notice people talking about web designers and web developers interchangeably, but there's a difference.
Web developers build the core structure of a website. A back-end web developer knows all about coding and programming, while a front-end developer creates more visible frameworks, like forms. There are also full-stack developers who can do both.
Web designers are responsible for making a site look good. UX designers perfect the visitor journey, while user interface (UI) designers are more focused on improving how people interact with the website aesthetic. Visual designers are a mix of the two roles.
2. Work out the website costs
Although both professional designers and developers will understand code and what it takes to create a website, your true website costs are driven by what you need the most help with.
Chances are that you don't need one over the other – you'll require both designers and developers to get your website off the ground.
If you opt for freelance workers, you'll likely pay a little more per hour for a developer than you would for a designer. It averages out at around $50 per hour for a decent level of expertise.
You can also team up with a web agency that specializes in both design and web development. The hourly rate is even higher at around $100 per hour, but you'd be getting a full package.
3. Consider the timescale
Creating a website using professional help isn't going to be as satisfyingly fast as it would be using a website builder.
On the plus side, by outsourcing the job you're giving yourself more time to do other things. And that might be exactly what you want.
Let's figure out an average timescale for a medium-sized site. It'll take a couple of days for you to discuss your website ideas with the developers and designers.

Getting ready to build will take another few days, and the actual build might take a week. Once you factor in testing, you're looking at around 2.5 weeks in total.
How much does a website cost long-term?
You know that when it comes to building your own site, the website cost can vary significantly depending on the option you choose.
But whichever one you go for, bear in mind that your site will come complete with additional ongoing costs, too.
We're not just talking about hosting and domains. There are one or two critical business costs that revolve around your website building and website maintenance process.
SEO and digital marketing costs 📈
You'll be given help with search engine optimization (SEO), whichever route you go down. This is something that your site needs in order to be easily found on search engines online.
Although you can be set up for success from the outset with SEO, long-term your site could get lost if your keywords were last updated before launch.
To recap, here's how much help you'll get:
With a website builder like Zyro, you're given access to an AI Writer for generating optimized text, pro integrations like Google Analytics, and powerful branding tools.
As a WordPress website user, you'll have the ability to add top-rated SEO plugins, plus you often gain vouchers for ads as part of your web host package.
When you hire a professional to build your site, you can ensure that all of your SEO needs are taken care of when content is created.
It's up to you to keep tabs on when your list of keywords and product descriptions were last updated. With a little bit of research, your digital marketing doesn't have to cost that much.
For example, social media marketing can be done virtually for free, given that you understand your audience and the platforms they use.
But if you don't want to think about optimizing your copy and setting up ads, one option is to outsource this task to the experts. Just remember that this will add to your overall costs.
Imagery and content production 📸
A site without any imagery is, well, either a forum or a very dull website. There's not much to make people want to explore.
If you want to impress people right away, having fresh, high-quality photos should be a top priority during your site build.
You already know that Zyro gives its users access to the vast library of free images over at Unsplash. There are over 1 million to choose from.
As your site grows, though, you might want to keep your content up to date with your own imagery. One other option is to start buying stock photos online.
Creating a bank of images for your business site is a savvy idea, just make sure the upfront cost doesn't get too high.

Factor in how much it'll set you back to hire a photographer, edit photos, and store your images. This is another regular expenditure that'll influence how much your website costs.
Get more inspiration:
Website type comparison: how much does a website cost?
Not all websites are as expensive or cheap to create and maintain.
We looked at different website types and compared how much they cost to set up and run.
So, how much does a website cost?
If you want to know exactly how much a website costs to design, build, and run, your best option is to use a website builder.
That said, if you're more sold by one of the other options, then go for it.
An ultra-customized custom-built business website might be exactly what your brand needs, not just a simple website with a landing page and a contact form.
Just be aware that the more bespoke you go, the more money you spend. That includes premium themes for WordPress sites or more comprehensive eCommerce website plans for website builders.
Start out with a list of what you need, and throw in a list of what you'd like, too. After all, you're creating your very own website, so what you choose to do is up to you.
And remember, it's also easy to move an existing site from WordPress to most DIY website builders, too.